2016-22 data details scale of civilian injuries in police interactions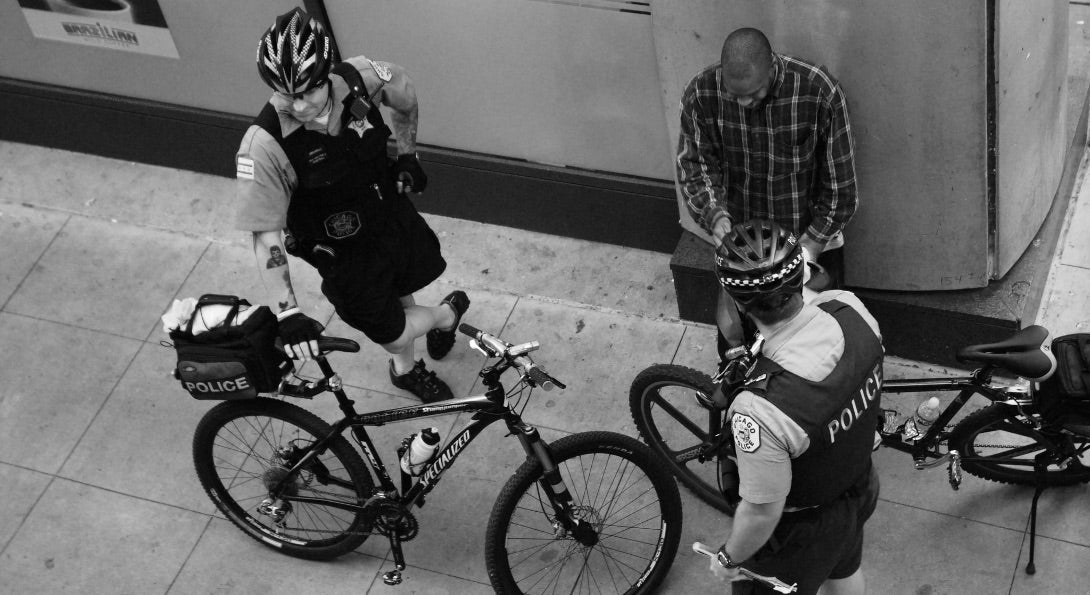 The three-year anniversary of the death of George Floyd was marked by protests and remembrances across the United States.  Civilian deaths in police interactions continue to face heightened scrutiny, notably the deaths of Adam Toledo and Anthony Alvarez  in Chicago.
Yet these high-profile cases tell an incomplete story.  In the latest report released by the Law Enforcement Epidemiology Project at the UIC School of Public Health, researchers detail how for every civilian death in interactions with law enforcement in Illinois from 2016-2022, there are approximately 40-70 non-fatal injuries that require treatment in a hospital.
"Incidents of civilians injured by law enforcement are frequently dismissed, in part because they are anecdotal," said Lee S. Friedman, PhD, professor of environmental and occupational health sciences. "The lack of comprehensive surveillance data permits a narrative to persist that the problem does not exist or is exaggerated.  We need a comprehensive surveillance program to help define policy on reporting requirements, accountability and training."
This report, "Surveillance of Civilians Injured by Law Enforcement: Civilian Injuries Resulting in Hospitalization in Illinois, 2016-2022," demonstrates how hospital outpatient and inpatient data can be a useful tool in a comprehensive surveillance system for civilian injuries caused by law enforcement.  Key findings include:
Civilian injuries caused by law enforcement impact all citizens in the state, but Black people are consistently and disproportionately the victims of both fatal and non-fatal injuries caused by law enforcement. Incidence rates are highest outside of Cook County and Chicago.
Injured persons are predominantly male, people 15 and 44 years of age and people on Medicaid or without health insurance, proxies for low income.
People with neurologic conditions, substance use disorders and major psychiatric conditions, and persons who are homeless are more likely to suffer an injury from law enforcement that requires hospital care.
Injuries suffered by civilians are consistent with known control tactics used by law enforcement targeting the head and upper extremities.
Civilian injuries are not isolated to major urban centers but occur throughout the state.
Only about 24 percent of patients were discharged to courts or the custody of law enforcement, suggesting that 75% of civilians injured by law enforcement are not charged with a crime or arraigned.
We identified 656 injuries caused by canines and conducted energy devices (e.g. TASERs). Nearly all of these injuries occurred within only a few municipalities. Training, policies, and utilization of K-9 units and conducted energy devices varies by jurisdiction. The hospital data clearly indicates that review of practices within municipalities where these sources of injuries nearly exclusively occur is warranted.
Access the report data for Chicago, Cook County and Illinois Heading link
While comprehensive data exists on injuries suffered by law enforcement, there is limited information on civilians injured during these same encounters.  Data from police reports has been shown to undercount the number of cases, underestimate severity of civilian injuries and provide no information on acute and long-term consequences of injuries.
The result of a lack of data is a narrow narrative that raises public awareness of firearm-related deaths while shedding little light on deaths caused by presumably less lethal means or the large number of civilians suffering non-fatal injuries.
Injury data provides an illustration of these discrepancies.  Most civilian injuries in the sample with a known cause resulted from blows and manhandling.  Firearm discharge were identified in less than two percent of injuries treated in a hospital.  The mortality data also does not provide information on mental health status of those injured by law enforcement or the large number who suffer traumatic brain injuries, which have potential severe long-term outcomes.
The report offers numerous policy recommendations, including mandatory reporting of use of force and resulting injuries to an independent agency, public access to data on egregious cases of civil rights violations and repeat offenders and the training programs for officers involving unconscious bias and how to interact with disabled, intoxicated and mentally ill persons.
"There is a need for a paradigm shift identifying injuries caused during legal intervention as a public health issue, rather than exclusively as a criminal justice issue," Friedman said. "Law enforcement-related violence has proven to be in alignment with the issues that public health strives to deal with, such as social and structural determinants of health, especially the correlation between violence, socioeconomic status and race in the United States."
Alfreda Holloway-Beth, PhD '14 in Environmental and Occupational Health Sciences, is a co-author of the report. Holloway-Beth is the Director of Epidemiology at the Cook County Department of Public Health and a research assistant professor of environmental and occupational health sciences at the UIC School of Public Health.
Modified on November 21, 2023