Currently, there exists comprehensive data regarding injuries suffered by law enforcement officers, but there is very limited information about the civilians injured during encounters with law enforcement.  In addition, the data on civilian injuries that do exist have been shown to be flawed.  Police reports have been shown to undercount the number of cases, underestimate the severity of injuries suffered by civilians, and provide no information on acute and long term consequences of the injuries.
Studies conducted by the U.S. Bureau of Justice Statistics have reported that 15% of civilians who experience police threat of or use of force during legal interventions are injured – but only about one-third of those injured will seek medical care in a hospital setting (Langan, 2001; Durose, 2005; Durose, 2011). The Centers for Disease Control and Prevention estimated that in 2021 there were 74,269 hospital visits to treat civilian injuries.  This means that the CDC estimate may only reflect a third of the true total of injuries each year – an estimated 250,000 civilian injuries caused by law enforcement officers annually.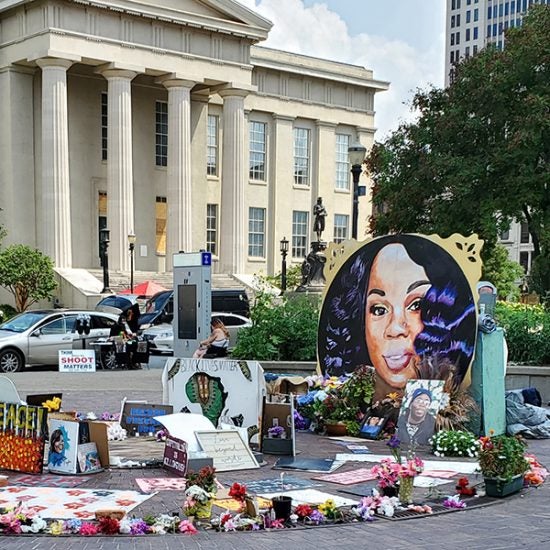 Incidents of law-enforcement-related injury are frequently dismissed, in part, because they are anecdotal.  The lack of comprehensive surveillance data permits a narrative to persist that the problem does not exist, is exaggerated, or simply being used as a political tool by 'anti-police' constituents.   Before we can define policy on reporting requirements, accountability, non-lethal tactics, recruitment and training, we need to define the problem. This can only be done through a comprehensive surveillance program.

A report published in 2023

|
The surveillance system we developed utilizes multiple data systems which provides clarity and details that no single system contains because of reporting barriers.  Surveillance systems serve as the cornerstone of public health policy by providing timely, representative and accurate data on a given issue.  This helps policy makers prioritize issues.
The Law Enforcement Epidemiology Project at the University of Illinois Chicago provides reports and fact sheets relating to community safety in four areas:
Enhance Research Methodology
Provide a framework for a comprehensive surveillance system based on existing public health data sources that can be implemented in nearly all U.S. States immediately
Provide Comprehensive Surveillance Data
Provide up to date surveillance data on civilian injuries caused during contact with law  enforcement for the U.S., Illinois and Cook County-Chicago.
Conduct Novel Research
Conduct novel research on risk factors and long term outcomes following an injury caused during contact with law enforcement.
Inform Policy
Utilize scientific data to inform policy decision making regarding safe policing.
Technical Terminology
Technical Terminology Used in Coding Manuals and Technical Documents: Non-fatal and fatal injuries suffered by civilians during contact with law enforcement are referred to as:
"law-enforcement-related injuries"
"injuries caused during legal intervention".